Veterans: Today's column is for you and your spouses. This week, I had the pleasure of sitting down with David Holst, one of our County Veterans Service Officers. I asked what he would like to share with veterans. He has two messages for you. Message #1: Seek out your benefits.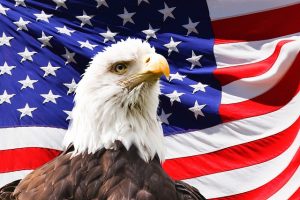 Reach out to your county Veterans Service Office (VSO), schedule a meeting, go in, sit down, and learn what your benefits are. Don't google it. Don't ask your friends. Go. Your buddy might tell you what his/her benefits are. That has nothing to do with you. Each veteran has specific benefits that they are eligible for based on their circumstances and their service, nobody else's. Go, find out what your benefits are. Not all veterans are able to go to the VSO. Some veterans have mobility issues, and some may be the caregiver for their spouse, so they cannot leave. If you are able to go in, great: if you cannot, they will come to you. Free. Sometimes, the paperwork to file for benefits can be overwhelming. Have no hesitation, they will help you fill out the paperwork. Free. Holst explained their relationship with the Veterans Administration (VA). "We are accredited, and we are trained by the VA to help with the claim or benefit paperwork. We do federal and state benefits here." He further explained, "We work with the VA, but we do not work for the VA. We are county employees. The VA is federal." There is a Veterans Service Office in all counties in Wisconsin, as well as 11 tribes, so there are 83 opportunities to get help. Free. If you are the surviving spouse, get in there and find out if you have any benefits coming to you. They are looking for surviving spouses of a Vietnam era veterans. If your veteran passed away, they can take a look at the death certificate to see if it might be Agent Orange related, and see if there's a way they could help you apply for benefits if you are financially challenged. Message #2. Mental health. "It is OK to reach out for help. It is not a sign of weakness. It is a sign of strength. We highly encourage you to seek out help if you think you need it. We are here for you. Don't hesitate – reach out. If for some reason you don't qualify for VA health care, there are other opportunities to get help. We can steer you in whatever direction is needed. You are a member of our community. We are just a phone call away." Veterans, from these messages, I hope you come away with the understanding that your VSO is there for you. They aren't hiding from you; they are seeking you out. They cannot help you if you don't reach out to them – and they want to help you. You have nothing to lose and everything to gain. Pick up the phone. To reach David Holst in the Outagamie County Veterans Service office, call 920- 832-5697 or Veterans@outagamie.org. If you are in another county, ask him who he can connect you with in your county. Skip rumor. Get the facts. It is free. Why wouldn't you call them? Finally, Veterans – Thank you for your service, and welcome home.
Jean Long Manteufel writes a column on the first Sunday of each month about life changes associated with aging. Send your questions to Jean@TransitionsWithJean.com or call 920-734-3260.