You may have heard the term "Advance Directives". Perhaps you say you don't really need one. You may ask: "What is the big deal?" Let's explore.

True or false: If something happens to my husband and he can't make decisions for himself, the doctors will let me choose what to do. Answer: False.

True or false: Our single daughter is 20 years old. As her parents, we are legally her next of kin. If she gets in a car accident and can't make decisions, we will automatically have the authority to speak for her. Answer: False.

Wisconsin is not a "next of kin" state. It matters.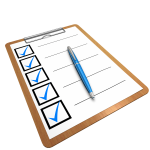 "What is the big deal?" I asked Bobbie Thompson, the Executive Director of Fox Valley Advance Care Planning Partnership. She explained, "Anybody who is eighteen or older in Wisconsin needs to have an advance directive so that someone they have chosen has the legal right to speak on their behalf when they cannot. That is the bottom line."

Thompson said, "I get a chill when I think of the difference in what happens when there is an advance directive on file and when there isn't. When there is, your person immediately steps in. The doctor will listen to them. That is the big deal. Wisconsin is not a "next of kin" state, so if you cannot speak for yourself, you will end up paying for a court-appointed guardian, there will be delays and lots of chaos because people are unable to help you. Some things will be decided upon by your emergency staff or your doctor, not by your spouse or family."

But if you want to have your voice heard, if you want to make sure that you and your loved ones are looked out for, do the document. It takes about 45 minutes for most people to do, and it could go from now until the end of your days.

Giving yourself a deadline might get you moving. This month, there are a myriad of opportunities in our community to get help with the forms. Here is a listing of locations: www.fvacpp.org/nhdd-events Go to one, or just contact your doctor's office.

There is a free Lunch 'N Learn on Friday, April 21 at the Thompson Center on Lourdes, 2331 E. Lourdes Dr., Appleton. It starts at noon with a free lunch, followed by a program called "What's the Big Deal?", which will be presented by Thompson. After that, there will be forms on hand for you, and helpers so you can fill out your paperwork, ask questions, have them witnessed – and they will even scan it into your doctor's office, if you like, so it is on file. The form is meaningless if it isn't immediately available if a crisis arises.

What a gift for your kids when they find out that you've taken the time to plan ahead, or better yet, when you've taken the time to have conversations with them and then put this document together so that they know what you do and don't want.

It really is a big deal.