Summer is here. That is when most people move and when moving scams are rampant.
Scammers love seniors.  Our generation trusts that a handshake is as good as gold.
In addition to helping people make life transitions, I am a third-generation professional mover.  Our business is A-1 Moving & Storage, and we are an agent of northAmerican Van Lines. We move folks locally or across state lines.
It seems like every week; we get a call from a moving scam victim.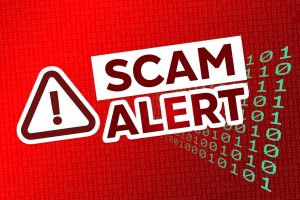 The stories all sound alike. The person who wants to move to another state "found a mover on the internet" who promised a great deal. After a phone survey, they required a $2,000 – $3000 down payment to "secure the move date." That's when the nightmare begins. The mover disappears – doesn't return calls. Eventually the customer figures out that no one will be showing up at their house.
Calls like this sicken me.
How can you avoid getting scammed like this? You can start by knowing how reputable professional movers work and how scammers don't.
Professional movers handle all aspects of your move from start to finish. They:
Come to your house to see what you are moving.
Give you a written estimate based on the

weight

of your shipment and the distance to your destination.
Offer you Full Replacement Protection on the estimate (legally required).
Must be licensed by the Federal Motor Carrier Safety Administration (FMCSA) and have proper insurance coverage to operate.
Have a USDOT number. (Ours is 1082823 for local moves and 070851 for interstate) You can check this on the FMCSA website

https://safer.fmcsa.dot.gov/CompanySnapshot.aspx
Scammers don't do any of those things. They masquerade as moving companies. They imitate the estimating process to fool you. They estimate solely on cubic feet, which is easily manipulated. Once they get your money, they either ignore you or they broker it out to
unvetted suppliers. I have heard of horse-trailers showing up to move someone.
There are some red flags to watch for when hiring movers, including:
Demanding cash or a large deposit to book the move.
Websites with no address nor information about a mover's registration.
Estimating by

cubic feet

.
What else can you do? Start by asking friends to recommend reputable movers.
Then ask more questions:
What is their BBB rating?  (check on BBB.org)
How long have they been in business?
Is there a local office?
Make sure to get the estimate in writing. If it sounds too good to be true, it probably is.
Do not pay more than 10% of the estimated charges to secure your moving date.
What else can you do to protect your money from fly-by-night scammers?
I asked my friend, Cathie Tierney, CEO of Community First Credit Union, if there is a "right" way to pay the movers to protect yourself. Should you use a credit card? Debit card? PayPal? Give them your account number? Although she said you should not give out your account number, surprisingly, her answer wasn't about how to pay.
Her sage advice is "When looking for a mover, hire locally.  Ask your friends.  Get recommendations from people you know."  That is good advice no matter what you are spending money on.
Jean Long Manteufel writes a column on the first Sunday of each month about life changes associated with aging.
Send your questions to Jean@TransitionsWithJean.com or call 920-734-3260.